Products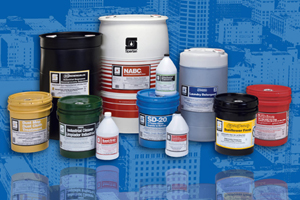 We feature Spartan Chemicals!
Green cleaners and biodegradable products make our cleaning methods safe yet effective.
Phoenix One Step Epoxy
Non-toxic One-Step Epoxy Flooring goes down without harsh chemicals and zero VOCs (Volatile Organic Compounds) so there are no harmful odors or need for special ventilation or respirators during installation and cure time. One-Step Epoxy Flooring encapsulates ceramic tile, quarry tile, vinyl tile, linoleum, sheet vinyl and asbestos tile. One-Step's installation process also eliminates the need for removal and remediation, reducing landfill waste.
Asbestos Remediation
One-Step is tested and approved for asbestos remediation. Our cost effective solution encapsulates asbestos tile and eliminates the need for removal.


Call for a free estimate today!