Special Services
Here you can learn about our specialty floor care restoration process using the Saniglaze Tile and Grout Restoration
The problem begins the moment a new floor is installed if it has not been sealed correctly. Tile and grout is very porous because it is a cementitious by product and so it absorbs stains and contaminants very easily. Sealers also break down quickly so that is why there is a need for something more permanent. SaniGLAZE creates a moisture and grease proof barrier no longer allowing dirty liquids into the pores of your grout.
Before Restoration After Restoration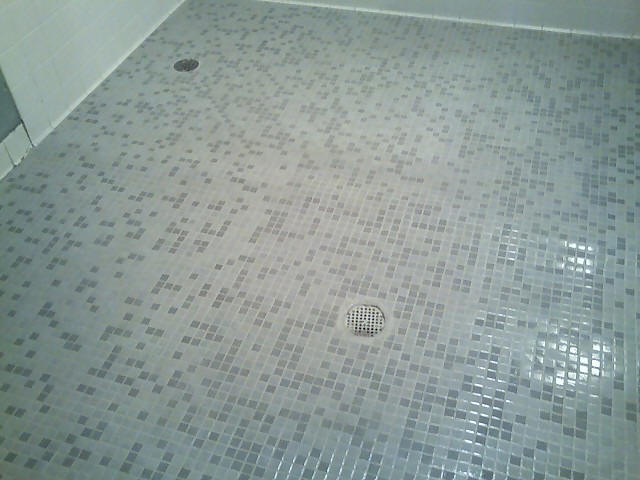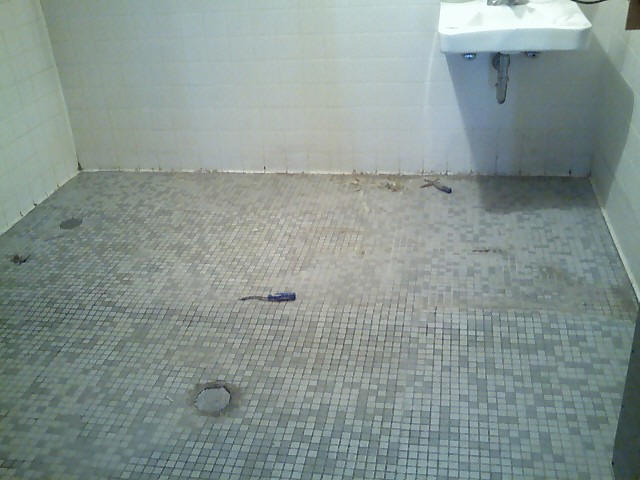 SaniGLAZE Deluxe Process (pictured above)
Includes deep cleaning to rid the floor of mold, mildew, and contaminants. Then installing new glazing compound over your existing grout and also installing a clear coat sealer over the new grout and freshly cleaned tile. New tile isn't always the answer to your older discolored grout problems. As mentioned before over time your new floor would look just like the one you had replaced. Also you have the upfront expense, construction, and downtime of your facilities. SaniGLAZE can in most cases be installed overnight in a typical restroom.
In addition there are a few other options we can use to make your old tile look good again.
Call for a free estimate today! 800-400-8947